Latest News
Nov 2017:
Scott Armature Sales & Storage is proud to announce the addition of 17,200 square feet of critical asset storage space.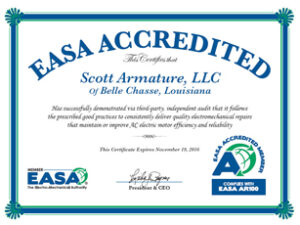 Nov 2015:
Scott Armature has been certified as an EASA Accredited Service Center by the Electrical Apparatus Service Association (EASA).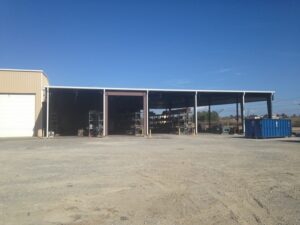 Nov 2014:
SA's NEW 10,000 sq ft WIP storage facility. Our pallet-rack based electronic tracking system pinpoints exact part locations for each job.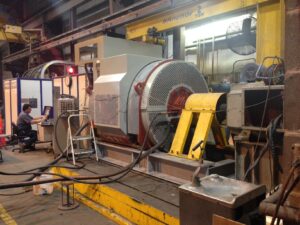 Nov 2014:
SA just Completed reconditioning a Kato 4,750 KW, 13,800 Volt Generator and is preforming the final testing with full 13,800 Volt Output with excitation. We also performed a full Short Circuit Current Test.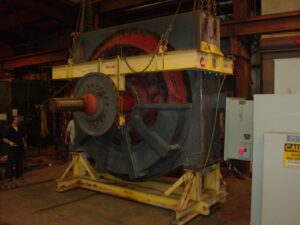 Jan 2014:
Unloading an 89,000 lb EM 6,000 HP Synchronous Motor
Oct 2013:
Scott Armature's new 13.8 KV test stand is fully operational. It can be seen above during the successful testing of a 14,000 HP, 13.2 KV compressor motor